I would like to take a moment to introduce myself. My name is Andy Padilla, the Director of Training at Rainier Arms Firearms Academy in Wichita, Kansas. I am a husband to my awesome wife of 22+ years and father to my 22yo daughter and 19yo son. I'm also a retired US Marine and a responsible armed citizen. I have a lot to be grateful for in my life. My family, my community, and my country are sacred to me and it's the love for these things I carry. If I find myself in harms way, I can defend myself to get home to the ones I love. If the ones I love are in harm's way, it's the fellow citizen within our community that will allow them to make it home to me if I am not there to protect them. It's our great country that allows this to be possible. There will always be bad people in this world with bad intent and it's our right to defend those things that are sacred to us. This is why I carry.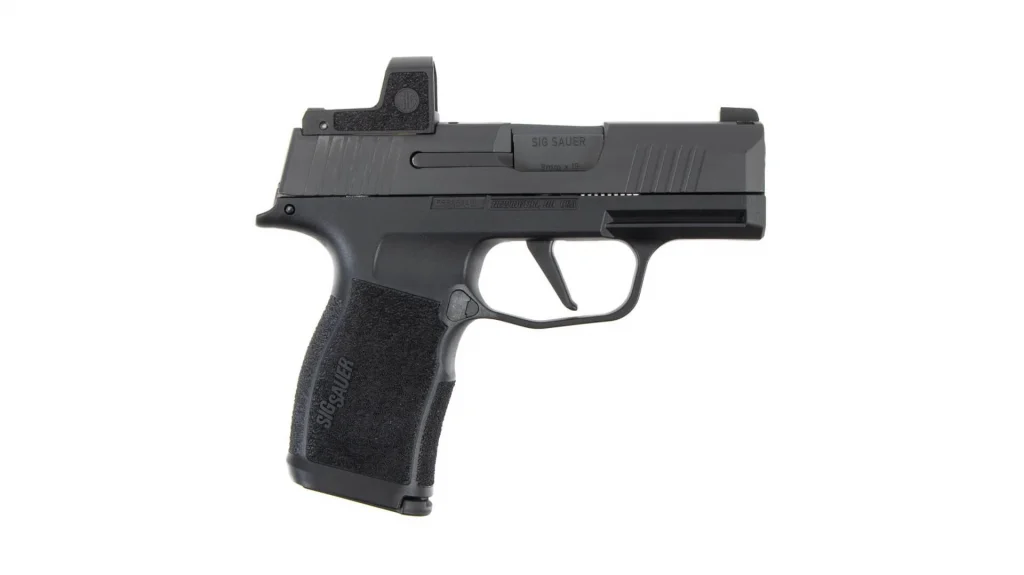 What I choose to carry is a Sig Sauer P365, which is a micro-compact everyday carry size pistol with a 10+1 magazine capacity. It is also striker-fired with a clean, crisp trigger pull, lightweight and easy to conceal. The P365 is chambered in 9mm and is rated for +P ammunition. Included are XRAY3 Day/Night sights, a 10-round flush fit magazine, and a 10-round extended magazine. Optional 12-round or 15-round magazines are available. I have carried several guns in the past like the Glock 30, Glock 19, and Glock 43. Although I preach that bigger is better when it comes to a handgun, this is not always the case. There will never be one gun to solve all the problems. Currently for me the P365 with 21 rounds at any given time is the problem solver when I am in my house, in public, or at work. In the winter with a heavy coat or in the summer with an extra medium t-shirt this gun allows for excellent concealment and shootability.
To accompany the P365 I primarily use an inside the waistband (IWB) kydex holster. A quality non-collapsing holster is a must. My holster fully covers the trigger guard and offers adjustable retention for the gun. My go to belt is Nexbelt. It's a stiff yet comfortable ratcheting belt, ideal for carrying all day long. I choose to appendix carry due to the accessibility in most situations and environments. For the ammunition, I use 124gr Federal HST. I also like Speer Gold Dot and Hornady Critical Duty ammunitions. I have reviewed and tested all of these types of ammunition and recommend them for defensive carry.
Training is paramount! Having the coolest guns, gear, and accessories don't mean anything if you don't know how to use them. Training to run the hardware (the GUN) is important and training the software (your MIND) is critical. At Rainier Arms Firearms Academy we offer a building block approach to training. From Handgun Fundamentals or Concealed Carry to Defensive Handgun 1 & 2 and more. All of our training is designed to develop new skills and build confidence in all students regardless of experience.
Stop into Rainier Arms Firearms Academy and let us help out with your all your carry needs. Our expert staff will assist you with finding the right carry gun, accessories and training. Stay Safe.
Train Hard Live Long
Director of Training
Rainier Arms Firearms Academy