Welcome to the Academy Handgun Selection!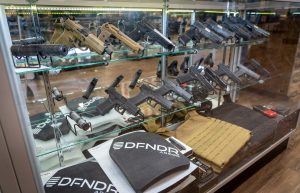 We believe in providing the best opportunity for our customers to tryout an abundant supply of firearms from a multitude of different manufacturers. Rainier is all about giving the shooter an in-depth look at what the industry offers for all sorts of different people's wants and needs.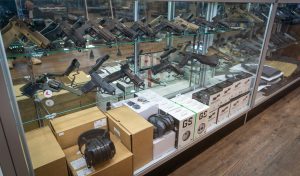 We understand the industry is always evolving and changing their technology to remain relevant in the space. Here at Rainier, we do our very best to keep up and sometimes even get demo guns before the public to test out. We frequently host MFG days for our clientele to meet the manufactures, allowing them on the inside scoop of their new firearms or technology.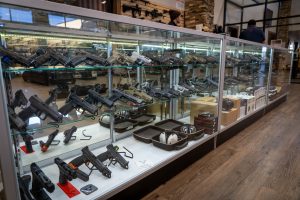 With our collection being one of the best in Kansas, we are sure we can find the right firearm for you. If we do not have the exact model, our experienced staff will ensure to find you a close alternative.
We even have the ability to offer you a chance to shoot some of our handgun models with suppressors.
If you are interested in purchasing a particular firearm on the floor and we have the same model or something close. You are more than welcome to come on the Range and test them out before you buy. After you complete all necessary waivers of course. Once you get a good feel for the rented firearm, you are more than welcome to trade it out for a different one.
Note: Up to TWO rental guns can be checked out to a customer at a time. 
If you decide you enjoy the rented firearm so much and wish to purchase, if we have the model in stock for sale, we will not charge you for the rental cost or your target. We will only charge you for your ammunition.
What you can expect to pay for renting handguns:
Member Pricing:
Patriot – FREE
Sentinel – FREE
Liberty  – $5.00
Note: This is a flat rate fee, and will unlock TWO guns at a time, using OUR ammunition only.
Non-Member Pricing:
$10.00