LANGDON TACTICAL 92 ELITE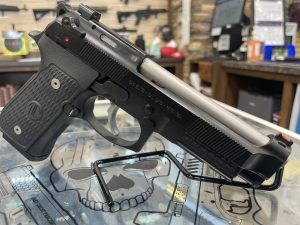 The Beretta 92 Elite LTT, built in partnership with Ernest Langdon of Langdon Tactical, is the 'Ultimate 92 Package', incorporating many features including the Vertec/M9A3 slide and M9A1 Frame that Beretta shooters have always loved. Watch this video from Ernest Langdon to learn more about the what and why of the Elite LTT.
M9A3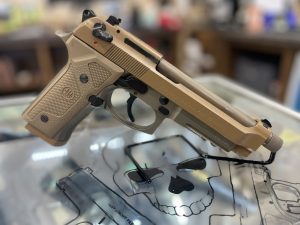 With the M9A3 semiauto pistol, Beretta has created a coming-together of all the tactical and functional features that today's combat professionals may require.
From Vertec-style thin grip to universal slide design convertible from safety-decocker to decocker-only, from a beveled magazine well to oversize mag-release button, from a 3-slot built-in Picatinny rail to high-capacity capability for maximum firepower, the M9A3 was designed to deliver the performance that military, law-enforcement and VIP-protection professionals demand. In short, this combat pistol was designed to be perfect for any tactical use, including home- and personal defense, tactical competitions as well as duty carry in any condition.