Rainier Arms is committed to providing an experience you just can't get anywhere. With our collection, we provide a great selection of Full-Auto firearms.
Indulge yourself with the ability to shoot non-stop with the selector switch on "Auto"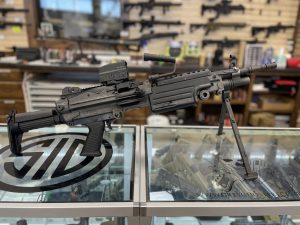 Shooting a Full-Auto Firearm is a great tool which will turn gunpowder into smiles. Here at the Academy, we believe it is our duty to provide a memorable time for our clients. We are lucky enough to have some Full-Auto firearms to share with you all!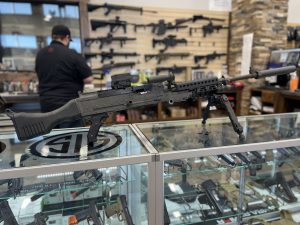 Enjoy the opportunity to feel what it feels like to shoot a machine guns with us.
Do not worry, we will have an experienced team member with you during the process and he/she will walk you through every step.
Each Machine Gun rental will come with a linked belt of ammunition in accordance with the firearm's caliber. Additional ammunition can be added and purchased.
Each Full Auto platform will come with a loaded to capacity magazine.