Parties & Special Events
Are you looking for a fun experience with your work team, family members, or have a special occasion to plan for?  Rainier Arms can offer a fun night out whether you are a new shooter or an avid enthusiast.  Let us help create amazing memories.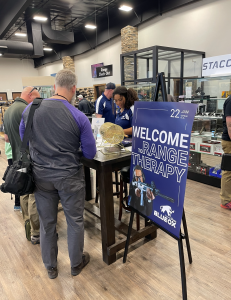 Rainier Arms Firearms Academy can and has hosted many different events consisting of :
Blood Drives by the American Red Cross
Corporate Outings
Small Business Networking Functions
Birthday Parties
Bachelor/Bachelorette Parties
Family Reunions
Social Gatherings
Team Building Events
Rainier Arms Firearms Academy has always welcomed the public to our 27,000 sq. ft. building for events at our training facility. With the ability of 24 lanes with 25-yard distances and two classrooms, the possibilities are ample on what we can do here. 
We pride ourselves on helping the public organize any events here at our location. For example, we have hosted the American Red Cross for blood drives, had corporate outings, bachelor/bachelorette parties, and many other unique events. We were recently able to hold several blood drives to assist in the low supply of our nation, with more events planned for the future. So far, we have been able to gain over 36 donations over the past six months at our facility alone. Every little bit helps. 
The Academy has become a beacon and sought-after meeting place for Wichita to network and gain rapport. Multiple businesses bring their team members to build trust by educating firearm safety and supporting their business through fundraising; even before that, we helped a company get eight of their corporate clients to our facility and had a small competition that included a firearm training course prizes. So there are plenty of options to choose from in terms of what we can do.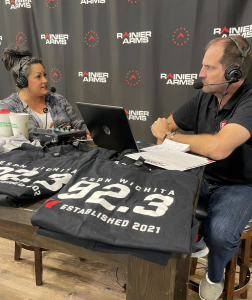 I want to introduce the Rainier Arms Lead Angels. Lead Angels are our new premier ladies-only organization where we empower females to become more efficient with situational awareness, firearms safety, and firearms training with month-to-month training. These events are a great way to get together with your community and become even more effective in protecting your family and yourself for everyday life. So far, we have had over 90 participants in just the three months of having the group established, with over 300+ possible new members. It's one of the fastest-growing women's only groups in Wichita, and it has only just begun.
We hold events on that kind of scale, but we also have monthly events that bring in the general public. Once a month, we maintain a Date Night Gun Fight that brings in couples from around Wichita to compete in a couple vs. couple competition for a chance to win prizes at the end of the night. We will do anything from primary firearm fundamental touch-up drills to a citizen immersion force on force scenario. We teach couples how to interact with one another and move effectively as a unit together. We feature many other events throughout the month: Drill Nights, including a Ladies Only Drill Night, Tactical Thursdays, IDPA, and USPSA, just as examples.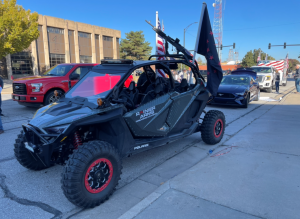 As one of Kansas' Largest growing Firearms Academies, I welcome you to our facility. We are proud to offer the largest selection of firearms, parts, and accessories in the state. Rainier Arms is dedicated to enriching the lives of our community by enhancing citizens' safety and security. Through unmatched training and education while connecting our consumers with industry-leading and innovative firearms parts and accessories in a world-class shooting and training facility.
Making Wichita safer through Training, Equipment, and Mindset.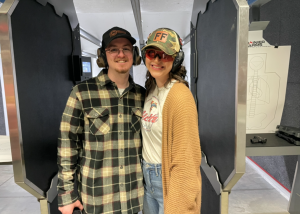 Each Party/Event Includes The Following:
Discounted Pistol/Rifle Rental Fee – (Unlimited exchanges available)
Free Eye Protection rental
Free Hearing protection rental
Targets
Dedicated Range Safety Officer 
Up to 2 Hours of Range Time
A customizable course of fire upon request (Obstacles, cover, knockdown targets, etc.) 
Pricing
8 Lane Bay Rental: $250 (6 or more personnel) Bay rental will include everything listed above. 16 Targets are provided with the bay.
Standard Lane Reservation (5 or fewer people) Lane fee of $15 for lane reservation, $10 for extra personnel, up to 3 people per lane. Discounted rate on rental firearm fee @ $5.  First 2 Targets Free.
Point of Contact 
Primary Contact – Cody Phelps / Events Coordinator  Cody.P@RainierArms.com
Secondary Contact – Phillip Lim / Marketing Coordinator    Phillip.Lim@RainierArms.com
*Additional time & ammo available for purchase.  If minors are attending, a guardian must be present and a liability waiver signed.  The minimum age is 12.