For those who do not know, Rainier Arms Firearms Academy is just one entity under Rainier Arms LLC. Located here in Wichita is our Distribution Center where we can go across town to supplement special orders if requested. Odds are, if we do not have it physically in our storefront, we can grab it from our warehouse, if we cannot grab what you are looking for from our website, we can use one of our distributors.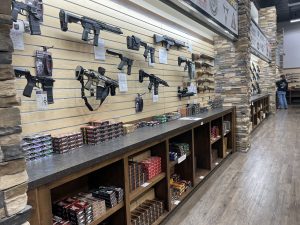 The Academy is always brining in the newest and greatest our industry offers. From the latest handguns, to the hottest rifles, to even soft goods in the nylon tactical space. We want our end-users to have quality gear and equipment. Always stop in and checkout what we have on sale, as sometimes the deals are to great to even advertise!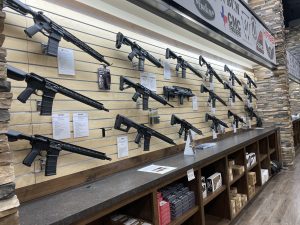 Rainier Arms Firearms Academy has everything you will need to get setup, whether you are an entry level enthusiast, to the avid trained shooter. We have a something for everyone. From the abundance supply of ammo of many diverse calibers, to barrels and parts to create your custom rifle, our staff is here to assist you through every step.
Furthermore, many of you may not know this but we are also the only Sig Sauer Elite Dealer in the region. This status allows us to carry an abundant supply of different models and we are privy to. Sig Sauer Elite Dealers are the best of the best and offers a "Store within a store format" with custom fixtures and shelving merchandised specifically to Sig Sauer's standards.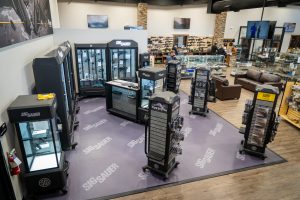 The Elite Partnership benefits include but not limited to:
Exclusive product releases only able to be purchased by the consumer through an Elite Dealer.
Trained and Certified Armorer(s) on-site.
First priority on allocation of products shipped directly from the factory.
Training events featuring instructors from the Sig Sauer Academy.
Promotional events and sales with range test fires a few times a year.
At Rainier Arms Firearms Academy you can get setup for NFA items as well. This process may seem intimidating to some but our experienced staff will guide you through every step. We will ensure that you are left with clarity and zero confusion. Our on-site kiosk makes the process of purchasing a suppressor seamlessly.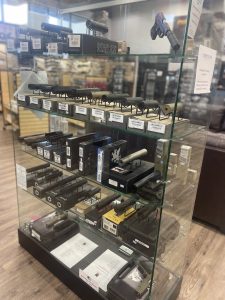 Our store also deals with potential consignments, of course this will be a case-by-case event.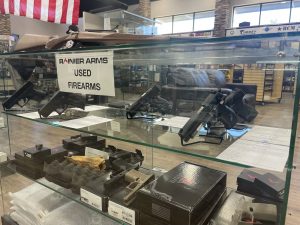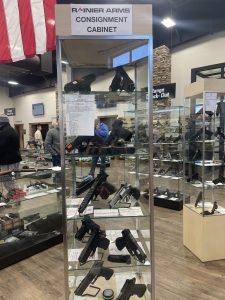 ***Visit our online inventory below. Click on the logo and find your every need.***