P̳r̳i̳v̳a̳t̳e̳ ̳L̳e̳s̳s̳o̳n̳s̳
*Lessons will be scheduled at the earliest convenience based on the instructor's availability.
*Private Instruction is open to the public | You do not have to be a member to train with us | It's just cheaper if you are.
With private firearms training, you can designate the type of firearm you want to use and the caliber or gauge. We can customize your self-defense training to your liking. These instructions are for anyone seeking a personalized experience developing and improving new skills. One-on-one Private instruction is available by appointment with one of our four staff instructors. Lessons are conducted on a private, one-on-one basis. We can accommodate individuals, couples, and small groups during a private lesson. Let us tailor the training to your skill level and schedule!
Sessions are a minimum of 1 hour in length. 
$100 per hour

Our dedicated "Private Bay" is complemented with 4 | 20-yard lanes and the ability to go beyond the firing line with obstacles. In addition, we can put in place practical barriers to enhance your training.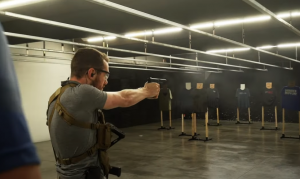 Moreover, if you want to learn how to safely handle a pistol or revolver, learn advanced carry techniques, or learn about AR-15s… we will assist you with your training needs.
Your Rainier staff will go above and beyond to ensure training and learning occur safely.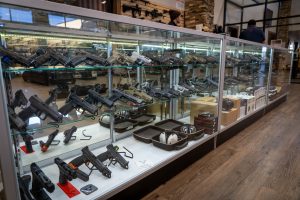 Additionally, at our range, if you do not own your firearm yet, you can rent from our collection. Experience a different gun with our abundant supply of rentals.
Rainier Arms can provide the following:
Eye and Ear Protection
A Firearm if needed. Students are encouraged to bring their firearms if available.
Targets
Ammunition:

The amount needed will vary based on the course materials. Rainier Arms will have ammunition to purchase in-store. If you use one of our Rental Firearms, the ammunition must be bought from Rainier Arms.
*Note | You must be 21 or older to rent a handgun from us.
In addition to private small group training, we also offer customized group training. Personal, individualized attention, whether you're an enthusiast or a new firearm owner, Rainier Arms Firearms Academy has a professional, experienced staff member able to provide you with an experience you will never forget. We can teach any of our classes to a private group or tailor a training session to what your group would like to learn!
For more information, please email: