You have an evening free and you want to do something different with your honey. You went to Botanica last week. Visited the Old Cowtown Museum the week before than, and as much as you like it, there's only so many times you want to visit the Chicken and Pickle in a given month. So what do you do? What's the newest, gun-slingin'-est, most entertaining things to do in Wichita?
Here's a hint.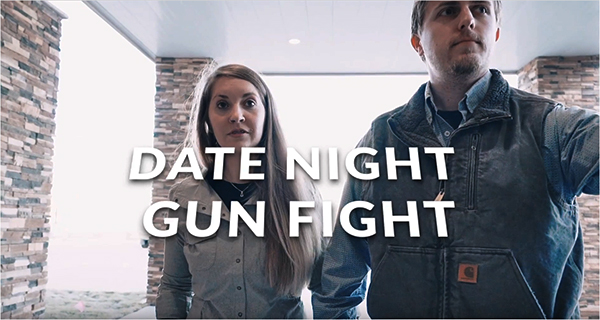 So what is Date Night Gun Fight? Simple: it's a way for couples to compete with each other or with other couples on the shooting range — and to win prizes!
Rainier Arms Firearms Academy (and Rainier Arms COO) GW Ayers explains. 
"So date night gunfight…This a fun two stage competition between couples. the contestants arrive and sign into the range, get their safety brief and draw numbers for place in line. The teams negotiate the course of fire. We provide the guns and ammo for these stages. This adds a little discomfort to the contestants as they are using unfamiliar guns on the clock. Many of these couples have never competed in the shooting sports together and it's a great way for them to sharpen their skills."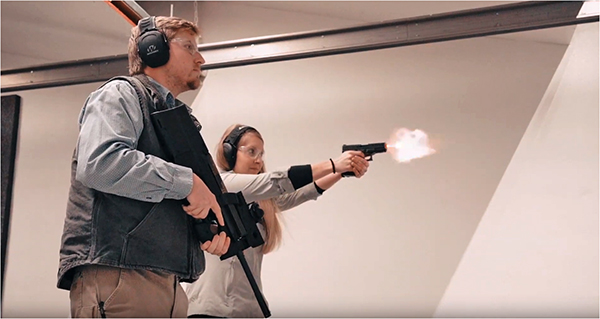 There's more to it than just the competition and a fun time together, too. Looking for an incentive?
"Some couples compete against each other, some against other couples. To spice things up a little and make even more worth the effort (and in many cases getting out of their comfort zone), we're offering prizes each time. For instance, the winning couple will receive half the entrance fees that night and a gift card to a local restaurant…which of course gives 'em what they need for their next date night!"
Note that you do not have to have your Kansas Concealed Carry license to participate in this competition, though we can certainly help you with that – check out our concealed carry class schedule. 
Competition can be good training, too. Not the same as what you might get in a shoot house of course – but we're working on that!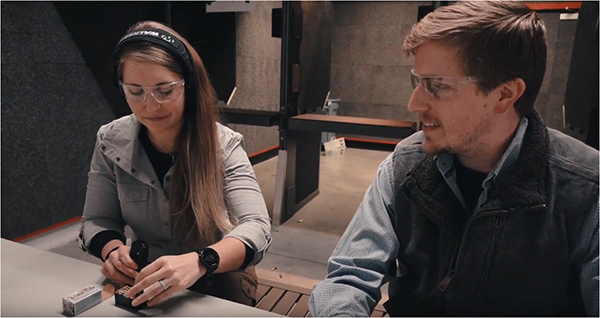 "Date Night Gun Fight" at RAFA is a great alternative to more typical options of what to do in Wichita.
Come check out the premiere Wichita KS gun range. Be sure to visit us during our Spring Bash, too – it's going to be the best thing since TRIGGRcon.