When looking for a Wichita Gun Club, look no further than Rainier Firearms Academy. We opened in Mid-December and have steadily become the benchmark for the country club experience.  Our gun club is more than an expansive indoor range and fully stocked retail store.  We have a highly trained, motivated staff that are firearms enthusiasts who love the products as much as our clients do.
Our retail store is stocked to accommodate the firearms enthusiast. If you can dream it, you can build it. We have all the parts and accessories for AR builds, Pistol upgrades, and your build from scratch projects. We can also outfit you with the gear you need to carry or compete with the firearms that you make. We carry only premier brands that will inspire confidence and make the project everything you hoped that it would be.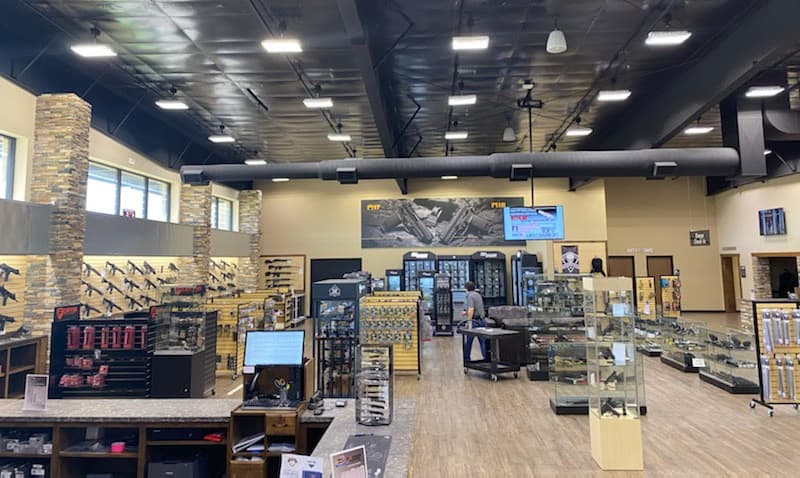 The staff knows the parts inside and out and are standing by to help you with anything that you need. We place a high value on customer service and what we insist from each other is to treat our clients as we would want to be treated. At our academy we pride ourselves on our people.  We believe we have the most motivated and enthusiastic staff of any gun club in Wichita.
Our Academy has a staff gunsmith that will help you with your project. He has often worked alongside clients with their builds. Having that expert readily available is a value that is hard to find in most gun clubs. Our gunsmith is also on hand to fix firearms that have malfunctioned or have broken parts that need repair. When firearms break while on the range, our gunsmith is right there to diagnose and rectify malfunctions that require his expertise.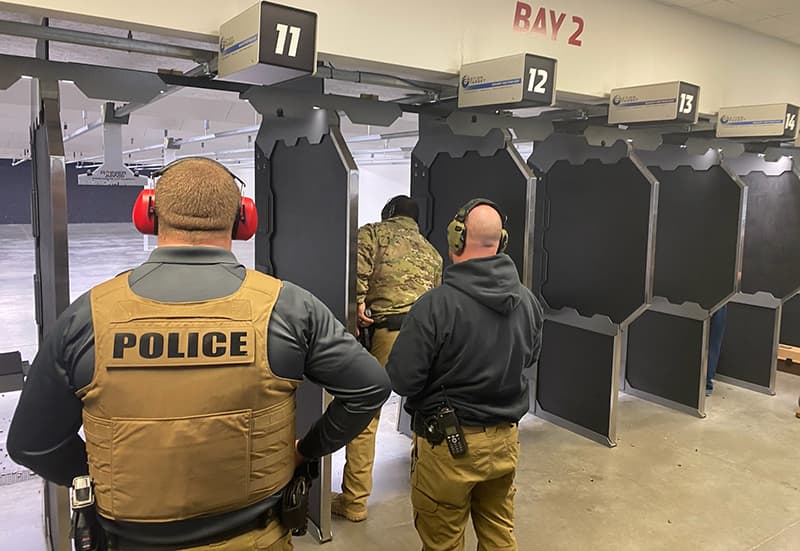 Most gun clubs have ranges, we are no different. We have 24 public lanes that have a max range of 27.5 yards (25 Meters) and can accommodate calibers up to .50 BMG. The lanes are automated, and the range is expertly maintained, well lit, and very clean. The staff is very considerate when assigning lanes. When they know that there is a large caliber rifle headed onto the range, we assign a separate bay and lane to the shooter to afford the pistol shooters some distance from the louder reports of the rifles. This added procedure has received a lot of positive feedback from shooters that have been unfortunate enough, at other ranges, to be placed next to other shooters that have louder, bigger bore rifles.
Each bay is monitored by an NRA certified Range Safety Officer. This person is readily identified by the vest that they wear to ensure that if needed they can be located quickly. We train the RSO staff to be courteous and effective at enforcing range rules that will keep our members and the range safe. Our goal is for every shooter to have a great experience at our range that was safe and fun. Anything short of this and the staff will regard that as a failure and strive to change the conditions to support this goal.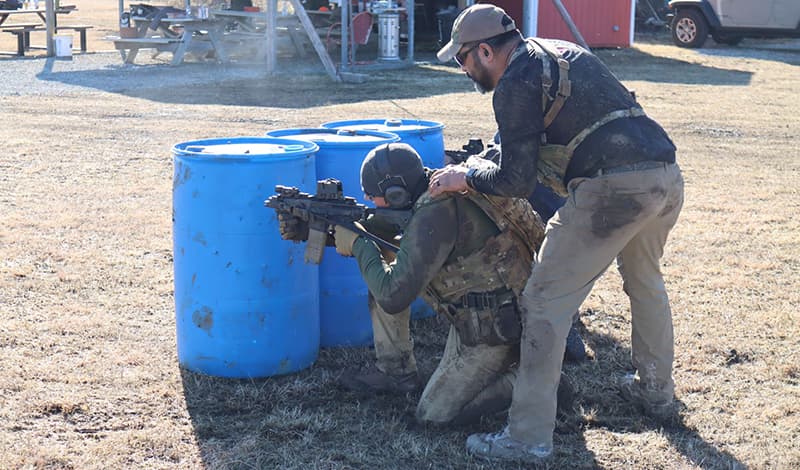 Everyone needs training. Our Wichita gun club places a strong emphasis on training to protect yourself and your loved ones. Owning a firearm is only the beginning of the journey. Knowing how and when to appropriately use the weapon to protect yourself and others is the most important aspect of carrying a firearm for defense. Rainier Firearms Academy has a director of training that has developed a tried and true curriculum of classes that take the untrained shooter to a high level of proficiency in a short period of time.
There are group classes as well as one on one training sessions. These classes are simply the best investment in your safety that you can make. We offer one of the most economical Kansas Concealed Carry classes in the area and the instructor is second to none. The added benefit of having indoor range facilities on site allows the CCW student to qualify immediately after the classroom portion of the class.
We are happy to be in your community adding to the safety and recreation of the greater Wichita area. Please come by and see all the things that this Wichita Gun club has to offer. Make the trip to Rainier Firearms Academy, you will be happy that you did.