Rainier Arms Firearms Academy – Fall Fest 2021 (September 25th Saturday – September 26th Sunday)
Rainier Arms is planning a party and YOU are invited.  Prepare yourself to experience the BIGGEST firearms event Wichita has ever seen.  We are inviting industry partners, who will be showcasing their products as well as introducing new items yet to be released.  We will have food, music, prizes & giveaways.  You will meet owners & leaders from famous brands as well as up and coming brands we can introduce to you.  We will also use this event as a testing grounds for TRIGGRCON 2023.
Location will be at the Firearms Academy – 2831 N Greenwich RD.
If you are staying overnight, we recommend LaQuinta Inn
We will see you there!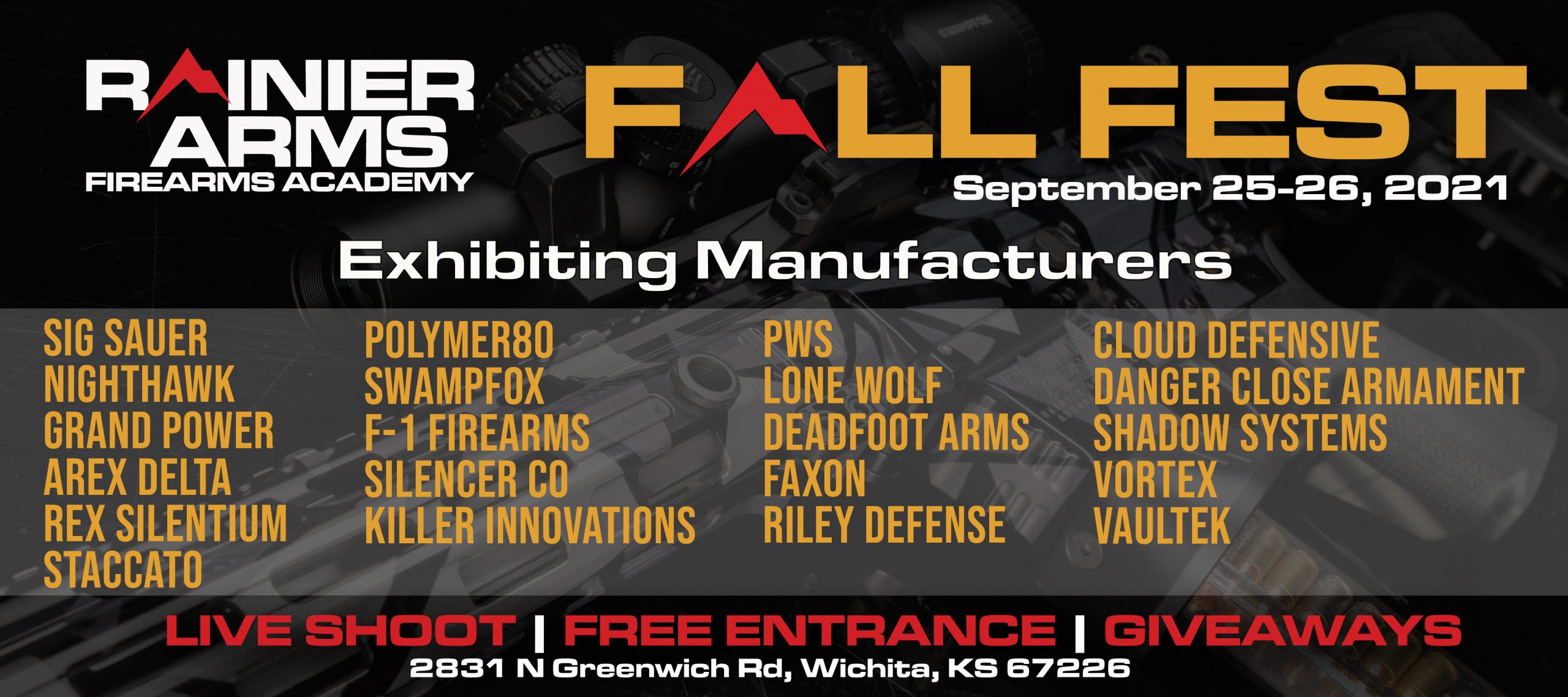 *Night Hawk*  *Grand Power*  *Arex Delta*   *Rex Silentium*  *Staccato*  *Polymer80*  *Swampfox*  *F-1 Firearms*  *Silencer Co*  *Killer Innovations*  *Primary Weapon Systems*  *Lone Wolf*  *Deadfoot Arms*  *Faxon*  *Riley Defense*  *Cloud Defensive*  *Danger Close Armament*  *Shadow Systems*  *Vortex Optics*  *Vaultek Safe* "Sig Sauer"